"The Punishment List" – my short story book – free download
In 2010, a collection of some of my best spanking stories was published – including material available on Abel's Spanking Stories plus eight exclusive new stories. With the passage of time, I've now decided to make this available for free download here at the Spanking Writers blog; I hope you enjoy it.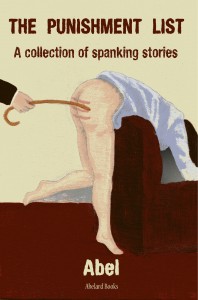 Download free as a PDF 
Buy a paperback copy from amazon.com or amazon.co.uk
"The Spanking Collection" – a charity anthology
In 2011, I co-edited an anthology of original spanking stories by some of the best kinky writers I know. I covered the initial production costs; authors donated their pieces free; all profits from sales of the book are donated to charity (cancer research).
My ex-wife, Haron (aka Adele Haze) collected all of the monies, so you'd need to ask her for accounts as to how much as been raised as I haven't been given sight of these.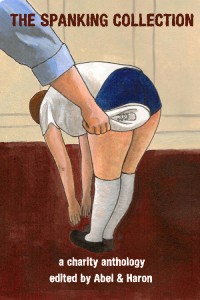 Kindle and paperback copies can be purchased from amazon.com and amazon.co.uk
"Spanking Writers" anthology 2006-2014 – free download
Nearly 300 pages: my favourite posts from four years of the blog brought together as an eBook for free download: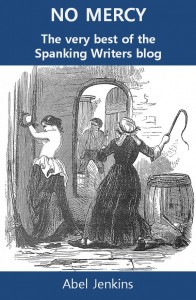 You can download it free here.
(An earlier anthology of posts from 2010-2013 is also still available, but the bigger book has rather superseded it):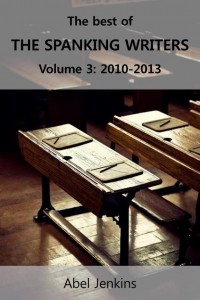 Earlier "Spanking Writers" anthologies
There are also two "best of" anthologies, containing some of the best posts from the early years of the blog, when it was co-written with Haron. I've asked her for the PDFs, as I want to let people download copies free, but these haven't been forthcoming – sorry. If you do want to read them – and they are full of good stuff! – they're available on Amazon: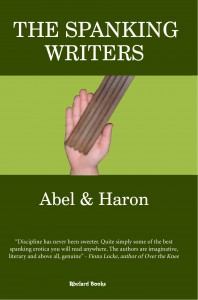 Copies are available in paperback or for Kindle, from amazon.com and amazon.co.uk